---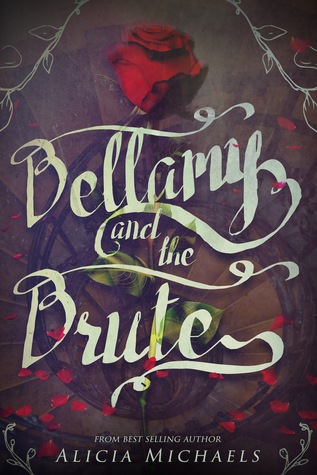 Genre: Young Adult, Supernatural, Fantasy, Mystery, Retelling
Pages: 300
Expected Publication:  March 13th, 2017 by Clean Teen Publishing
Synopsis:
When Bellamy McGuire is offered a summer job babysitting for the wealthy Baldwin family, she's reluctant to accept. After all, everyone in town knows about the mysterious happenings at the mansion on the hill—including the sudden disappearance of the Baldwin's eldest son, Tate. The former football star and Golden Boy of Wellhollow Springs became a hermit at the age of sixteen, and no one has seen or heard from him since. Rumors abound as to why, with whisperings about a strange illness that has caused deformity…turned him into a real-life monster. Bellamy wants to dismiss these rumors as gossip, but when she's told that if she takes the job she must promise to never, ever visit the 3rd floor of the mansion, she begins to wonder if there really is some dark truth being hidden there.
Tate's condition may not be the only secret being kept at Baldwin House. There are gaps in the family's financial history that don't add up, and surprising connections with unscrupulous characters. At night there are strange noises, unexplained cold drafts, and the electricity cuts out. And then there are the rose petals on the staircase. The rose petals that no one but Bellamy seems to be able to see. The rose petals that form a trail leading right up to the 3rd floor, past the portrait of a handsome young man, and down a dark hallway where she promised she would never, ever go…
As Bellamy works to unravel the mysteries of Baldwin House and uncover the truth about Tate, she realizes that she is in way over her head, in more ways than one. Can her bravery and determination help to right the wrongs of the past and free the young man whose story has captured her heart?
---
---
My Thoughts
No yo mama's retelling!

Seventeen-year-old Bellamy McGuire lives with her father in a Wellhollow Springs, Georgia. Her mother passed away two years prior and her dear father is known as the town's nutjob because he happens to see ghosts, he also happens to own a bookstore. The book shop isn't raking in enough money to pay for bills so Bellamy decides to look for a job and that's when one pops up!

The infamous Baldwin family is in search for a babysitter for the two youngest, the oldest Tate Baldwin was the golden boy, a star athlete but two years ago his health took a turn for the worst, a bizarre autoimmune disease attacked him, disfigured his face and left him with a few horrible side effects. He became a recluse and the town assumed the worst.

This isn't a typical retelling, it's a supernatural/mystery/romance. Big on romance, a dash of mystery and a sprig of retelling, if I were to portion it out for you. There were times that I forgot it was a mystery, while it opens with a scene that puts a question mark in the mind the story moves on and we come back to the mystery only to brush it aside again. It lost focus on that piece of the book as it moved on to the romance. While there are nuggets roped into the book that was a nod to Beauty & The Beast it's really its own thing. A ghost story that brings two teens together and some aspects of them resemble that of Belle and the Beast.

There were several occasions where I could not and did not for a moment believe what transpired. I think that affected my overall thoughts and as the end came there was literally one thing after the other that occurred and it was almost more than what happened in the entire book.

I think if I were a young teen I would have enjoyed this more. There were moments that really creeped me out because I don't do well with horror – especially when I'm reading it. Plus I read this at night – can you say goosebumps?

Overall, it was interesting to see Beauty & The Beast turned into a ghost story.

3.5 Savvy Crowns!
---
Do you have a favorite retelling – list below and explain why!