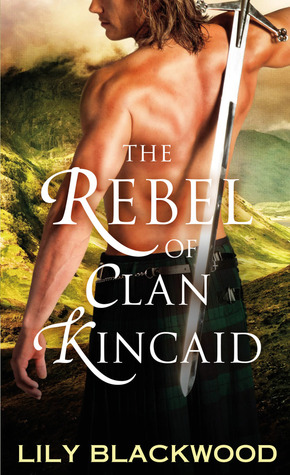 Genre: Historical Fiction, Romance
Pages: 318
Expected publication: December 6th 2016 by St. Martin's Paperbacks
Buy on Amazon
Summary: LOVE IS A BATTLEFIELD
Since childhood, Magnus has been led to believe he is the Laird Alwyn's bastard, and raised to hate the Clan Kincaid. But when he learns he is without a doubt the son of the murdered Laird Kincaid, his life as he has always known it is shattered. Now, hiding his knowledge and his fury, he returns to Burnbryde Castle, awaiting the chance to strike against the man whose treachery robbed him of his legacy. His first act of rebellion: to steal a kiss from the redheaded beauty who's betrothed to the Alwyn's eldest son and heir.
Since her arrival at Burnbryde, Tara Iverach has been confined to a tower to guard her virtue before she marries. But after a surprise embrace with a lean, bare-chested Highlander who claims to be the Alwyn's oldest son, she can't contain her excitement over her good fate. Unfortunately, he is the wrong eldest son, and she is set to marry his cruel and lecherous half brother, Hugh. Can Magnus conquer his rivals and claim his Kincaid destiny before the woman who's captured his heart becomes his sworn enemy's bride?
---
---
What started to be a rather promising read in regard to espionage, betrayal, love and war, slowly began to turn into something that was eyeroll worthy.
Tara is the ward of the Earl Buchan, the earl had sent Tara's sister Arabel off to be wed and soon after her marriage Arabel dies – by what is rumored to be an illness none had ever seen. Met with the wretched Hugh she is to marry, Tara is bent on escaping and when she meets a mysterious man in the night – Magnus she finds herself drawn to him.
Magnus is a complex fellow with a new history he has just discovered, he's actually the son of a Kincaid who has grown amongst a rival clan – the Alwyns – he was brought in as the alleged bastard of the Laird Alwyn and raised as his own when in truth he is a Kincaid. He's in the process of formulating revenge by becoming close to the Laird but Tara throws a wrench into all of that.
All of this – mystery surrounding the sudden death of Arabel, the espionage on Magnus' behalf, the lies, it could have been so much more than it actually was. It seemed that the chemistry between Magnus and Tara was more instant than a simmer or slow burn which I found disappointing, I think a simmer would have added depth to their relationship which was lacking here. And the more involved they became with one another the more the espionage and plans took a back seat.
I love political intrigue and was happy to see some of that here, but it was pushed aside for some shallow coupling – there was a forced connection made between Tara and Magnus which I wasn't keen on. They had more potential than that – the entire story did.
However, it was an easy read and fairly enjoyable. All things were resolved in the end – which was a touch abrupt I felt. Definitely worth the 3 crown rating, though.
---
What was your first romance novel you ever read? Share below.