★★☆☆☆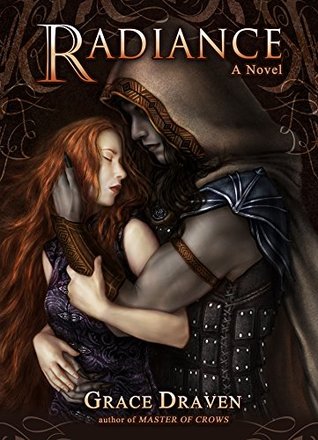 Ahhh, it pains me to give this book two stars, but three would imply that I liked it more than what I did.
I enjoy Grace Draven so much. She was one of my great finds and whatever she writes I will read. Master of Crows set a high bar, I think. I was expecting something along those lines in regards to a combination of world building and romance. In comparison this book pales in comparison to the world and story that was built in Entreat Me and Master of Crows. What you have here is essentially a tale of two characters and their growing affection toward one another, looks aside.
The characters are likable enough, but with several other reviewers I have to agree that the whole "He is ugly/She is ugly" gets a bit old. In this book there are two races, our leading lady is a Gauri [think human,] and our leading lord is a Kai [think along the lines of Anubis.] Immediately they are set aback by how ugly/horrifying the other is. You are not meant to forget this as it is currently rewritten on how odd the other is, how ugly he is or she is, how weird it is… They even come to jest about how ugly they are to one another. I came to understand it's how they show affection and yet… it just got a bit tiresome.
While there are background things going on I didn't feel as if either character had that much depth to them, the story seemed to tread water constantly, just buying time until the end. It was an okay story, but not what I was expecting.
It's a quick, easy read.. but not much happens in it. Which it pains me to say this, because I have read everything Grace Draven has ever written! This just wasn't for me though.