3 out of 5 stars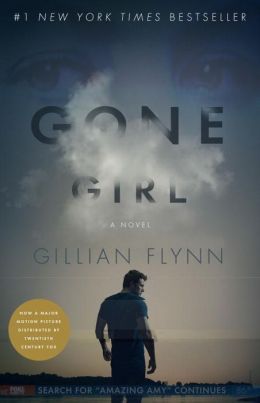 "I am rising to my wife's level of madness."
I don't know where I should really begin with this review, because I had such a difficult time reading this book. I literally forced myself to read this and the only reason I continued to read on was due to the fact I wanted to know HOW and then WHAT HAPPENED AFTER.
Admittedly, I only read this book because it was a gift from my mother for my birthday and she was convinced that I would enjoy it. I don't know why, this isn't my typical genre and I really wanted to stab my eyes out most of the time.
To begin, I loathed both of the characters. I didn't feel for either one, Amy seemed entirely fake and well.. you discover why. Then of course Nick… star boy Nick… I loathed him as well for every reason that is written IN the book.
Still, I kept turning the pages because I wanted to know why. The story overall was dull, boring and didn't at all inspire me to continue to read outside of WHY, HOW, WHAT HAPPENS AFTER. I never saw the movie because I knew I'd end up wanting to read the book…
Toward the last part of the book that's when I actually became intrigued. When everything becomes clear and another game begins, THAT is what interested me. Nick wound up growing by leaps and bounds in the end, while I didn't enjoy his character still…I did enjoy that twist at the end. The end which is part of many many online debates and heated discussions in both online as well as offline book clubs. To me, the ending was the best part and no not where I shut the book and shouted "HA-HA! I am finished with you!" I mean, I really did enjoy the ending.
Would I recommend this book? Maybe. This isn't my typical genre or style. The science behind the psychology is really what kept me going. Other than that.. this could have easily been a 1. However, I'll throw a positive note in on this.. the ending was so intriguing that I would almost contemplate continuing the read – until I knock myself in the head and go "Did you not just complain about your brain weeping in boredom?"